Our Story
Any day spent with you is my favorite day, so, today is my new favorite day.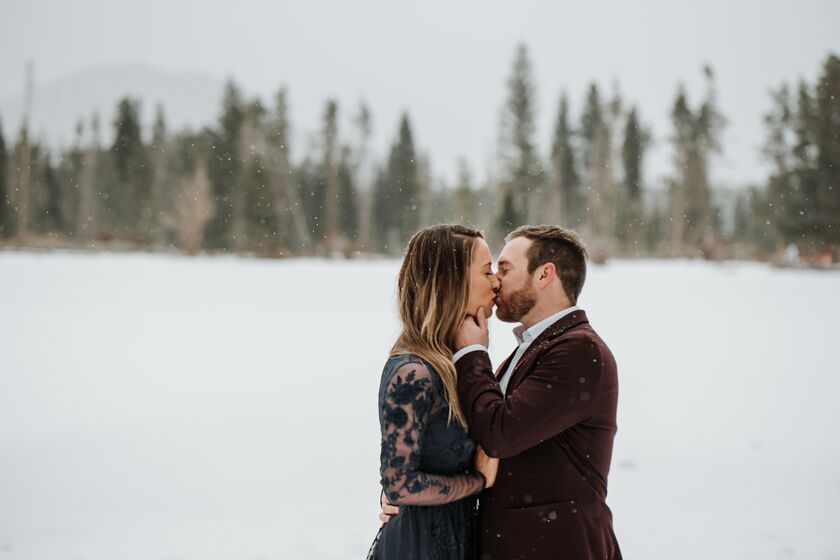 Wedding Hashtags: #DanielleFoundABoyd #HeresToTheHathaways
Boyd and Danielle met in the fall of 2015 at their friends' birthday party. Boyd was friends with Alexa Hellstrom and Danielle was friends with Mackenzie Hellstrom (now Biehl), their favorite set of twins! After spending the entire day in the park, they started talking about how Danielle volunteered for AmeriCorps and coincidentally, Boyd's mom, Wendy, was the CEO of National & Community Service at the time. Danielle quickly shared the news with her AmeriCorps friends and they couldn't believe she met "Wendy Spencer's son." After that day, they exchanged contact information and parted ways.
Danielle realized a few months later that Boyd was working in Digital Advertising and she was looking for a more permanent job since moving to Denver. They started chatting every so often and Danielle ended up sending her resume to Boyd, and Boyd actually tried to get her a job at his company (let's just say, it's a good thing she didn't follow through). Not long after, in a conversation, Danielle found out that Boyd was headed to his holiday party the next day and so Danielle obviously invited herself to "network." It was at the holiday party (and when Boyd picked her up on time) that Danielle realized Boyd was pretty incredible and she knew from that moment that she wasn't going to let him get away. She just had to make Boyd realize it! Long story short, Danielle put Boyd to the test and they ended up hanging out four times that weekend which included a breakfast date (Boyd didn't know it was a date), a volunteer event to give coats to the homeless (another date, Boyd still didn't know), drinks and skiing. Boyd didn't catch on until about the 3rd "date" that she was interested in him. From that moment on, they were inseparable. Alan and Sarah Jae Miller can attest to that.
Two weeks later, Boyd invited Danielle to Aspen to ski with his family. In a freak accident, Boyd accidentally sliced Danielle's leg open with his snowboard edge (ouch!) and after a few quality hours in urgent care, seven stitches and some more time with Ron, Boyd's Step-Dad, and Gladys, Boyd's Grandmother, she knew that the scar was worth it (how cheesy).
Four years later, Boyd and Danielle have built an incredible life together complete with eight chickens (yes they all have names), one dog, Hank, and one rabbit, Walter. Somehow, Boyd's southern charm complements Danielle's strong-willed Midwestern appeal. They both enjoy traveling to see their families and the world, eating hot dogs and wings, drinking old fashioned's, and living a healthy lifestyle (minus the aforementioned foods).
They couldn't be happier to spend the rest of their lives together and share their special day with all of you.
The Wedding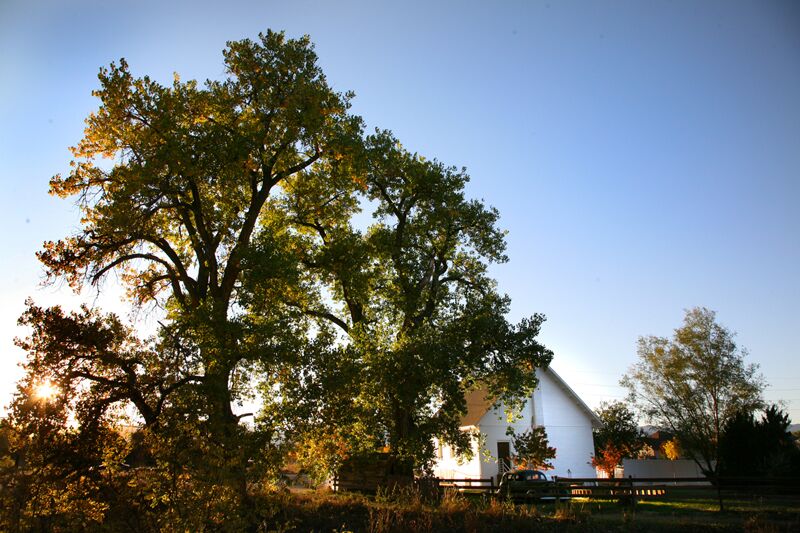 Friday, September 6, 2019
5:00 PM
Attire: Cocktail Attire
Ceremony and Reception
Ralston's Crossing Event Center
7400 Indiana St., Arvada, CO
Wedding Ceremony at 5PM

Reception Ends at 11PM

Please note, the wedding will be entirely outdoors so we recommend bringing a jacket or wrap if needed. For women, we recommend wearing wedges or block heels as you will be walking around in grass.
What is "Cocktail Attire?"
This is slightly less formal than black tie or black tie optional, which means no tux is required for men and no floor-length gown require for women (unless you'd like to wear a long dress).
He should wear:
A suit and tie. Lean toward darker hues.
She should wear:
A cocktail dress or dressy suit or jumpsuit in darker colors.

Other Events
"Eat, Drink & We're Married" Picnic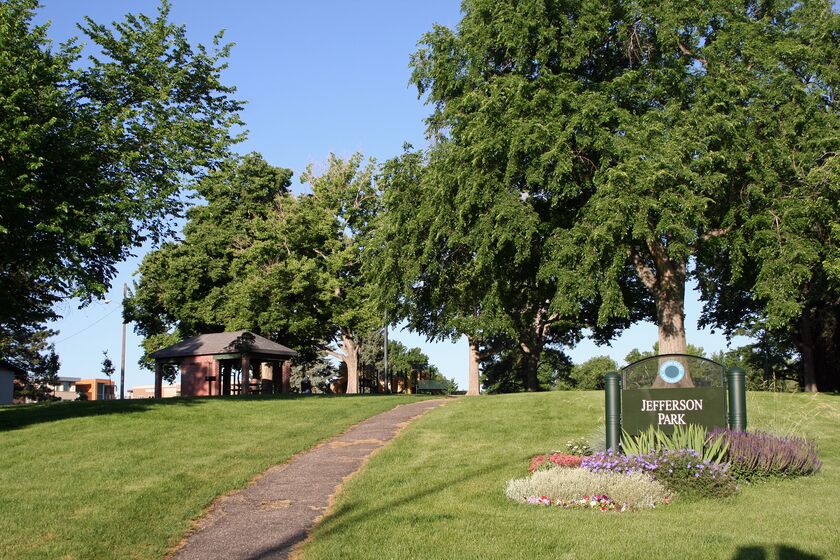 Saturday, September 7, 2019
1:30 PM
Jefferson Park, Denver, CO, USA
2201 N Clay St, Denver, CO 80211, USA
Please join us for a post-wedding picnic at 1:30PM! We rented out a park shelter at Jefferson Park in Denver and we'd love to spend more time with you if you will still be in town on Saturday following our nuptials.
Lunch (sandwiches, chips and desserts) will be provided along with games. Please bring refreshments of your choice - BYOB*!
*Only beer is permitted in Denver Parks. No wine or hard liquor please.

Post-Rehearsal Gathering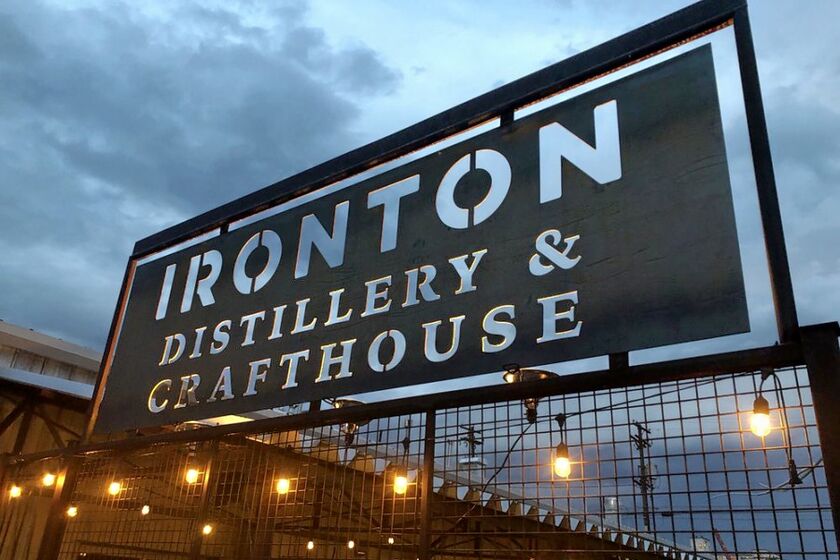 Thursday, September 5, 2019
7:00 PM
Ironton Distillery & Crafthouse - Denver Distilleries
3636 Chestnut Pl, Denver, CO 80216, USA
Please come say hi and join us for a cocktail at Ironton Distillery following our Wedding Rehearsal. Open bar will be from 7-9PM. Dinner will not be provided, however there is food available on-site for purchase (Mountain Crust Pizza). Check Out the Menu Here!

Attire: Dressy Casual

Wedding Party
Ashley Harp - Maid of Honor
Crystal Moss - Bridesmaid
Sarah Jae Miller - Bridesmaid
Emily Schlangen - Bridesmaid
Stacy Patterson - Bridesmaid
Barrett Frascona - Groomsman
Cameron McNeil - Groomsman
Parker Hathaway - Groomsman
Scott Hathaway - Groomsman